"Short Stories in Norwegian" is a great book that contains Norwegian short stories. | Ideal for beginners. See, what makes the book special! ✓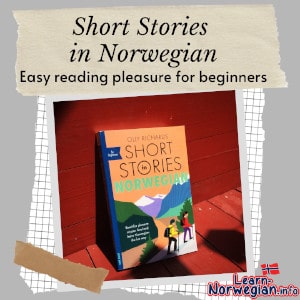 Summertime means vacation time. Vacation time means reading time!
I am one of those people who read more in three weeks of vacation than in the rest of the year. Even though this year's vacation is a bit different than the years before due to Corona, I'm already on the lookout for interesting reading material.

Norwegian short stories – reading pleasure with learning effect
The books I read on vacation usually include an English book and a book in Norwegian. So you train your language skills and learn one or the other new norwegian words. To avoid having to look up the unknown words in a dictionary, I prefer to read on my Kindle. I have installed an English and a Norwegian dictionary on my Kindle. That way, looking up words is as easy as touching them.
Conveniently, there are also Norwegian books that show a vocabulary list after each chapter. There, difficult words are explained and/or translated. This is also the case in the book "Short Stories in Norwegian" by Olly Richards. In addition to the ordlist (word list), there is a short sammendrag (summary) and more forståelsesspørsmål (comprehension questions) for each chapter. Not for nothing is the series in which it was published called Teach Yourself.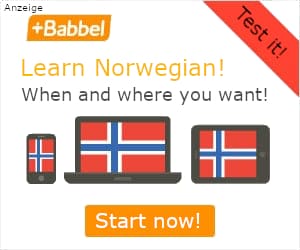 The short stories in Norwegian are written especially for readers with a good beginner to low intermediate level. The reader gets a small sense of achievement while reading, which gives a sense of progress and, most importantly, enjoyment! A good addition to a Norwegian online course.
In total, there are eight captivating stories in the book, which are mapped to A2-B1 of the Common European Framework of Reference (CEFR) for languages.
What does the book promise about itself?
Eight stories in a variety of exciting genres, from science fiction and mystery to history and thriller – making reading fun while learning a wide range of new vocabulary.
Controlled language at your level so you can progress with confidence
Authentic spoken dialogue to help you learn conversational phrases and improve your speaking skills.
Accessible grammar to help you learn new structures naturally and stress-free.
Enjoy. Research shows that if you enjoy reading in a foreign language, you won't experience the usual frustration.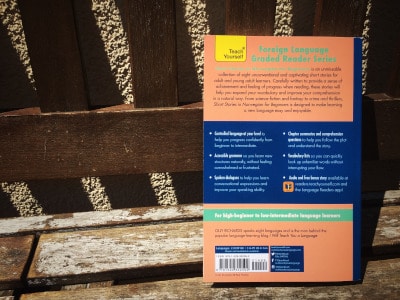 Carefully researched to make learning a new language easy, these stories include key features that support and reinforce your progress, including
A glossary for words in bold in each chapter
A complete summary of the plot
A bilingual word list (Norwegian – English)
Comprehension questions after each chapter.
This way, you can focus on the joy of reading and enjoy your improved vocabulary and language comprehension without ever feeling overwhelmed. From science fiction to fantasy to crime and thrillers, Short Stories in Norwegian for Beginners makes learning Norwegian easy and enjoyable.

My conclusion
The book "Short Stories in Norwegian" contains varied Norwegian short stories. Ideal for advanced beginners. But advanced learners will also be well entertained by the book. It contains science fiction, fantasy and crime thrillers. In addition, there is a code in the book for another free bonus story.
The cover has a nice matte feel. The paper quality of the individual pages has been skimped on a bit. It comes off very dull and slightly curled.
The paperback is available for € 13.00 and the kindle version costs € 8.99.
The book is also available as an audiobook. If you are not yet an Audible customer, you can listen to it for free during the free Audible trial month. Sign up for the Audible trial subscription. In addition, you can also find Harry Potter audiobooks in Norwegian at Audible.