Are you looking for a language school to learn Norwegian? | This overview of Norwegian language schools in your area will help you.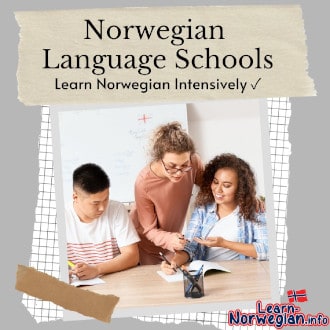 In addition to many providers of Norwegian online courses for the computer, for the smartphone and for self-study, you can also learn Norwegian the "old-fashioned" way at a language school in most cities.
Norwegian language schools – Why you can learn Norwegian intensively in a language school
Norwegian can be learned in language schools in groups or in intensive individual lessons. Language schools offer a wide variety of Norwegian courses suitable for beginners, advanced learners or professional groups.
There are large price differences among the language schools, which is why it is worth comparing without. However, it can also be worth spending a little more money.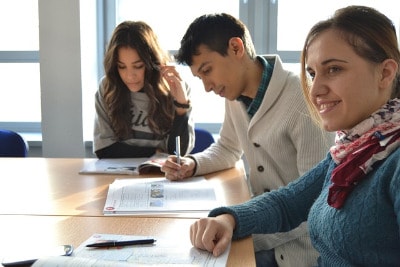 Since the lessons in the language courses are usually led by a native speaker, you will be individually improved in speaking. Initial mistakes can thus not even settle.
Another advantage of Norwegian language classes is that you can ask specific questions and the instructor can address appropriate and desired topics and deepen them.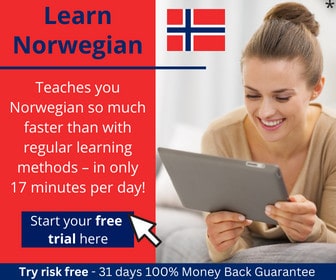 A disadvantage of language courses in language schools is that the learning time is quite inflexible and you can be slowed down by a large group in his own learning. If you work irregular hours and travel a lot, you should rather try flexible Norwegian online courses or Skype lessons.
On the following pages we will compile the offer of Norwegian language courses for some countries and cities for you. Have a little patience.
Here are some of the larger Norwegian language schools in Oslo:

5 reasons why you should learn Norwegian at a language school:
Professional guidance: A language school offers experienced teachers who are specially trained to teach Norwegian as a foreign language. They can help improve language skills in a structured and effective way.
Focus on communication: A language school places great emphasis on speaking and listening. You will spend a lot of time talking to teachers and classmates, which gives you the opportunity to practice and improve your Norwegian.
Intercultural Understanding: A language school can also help you develop a deeper understanding of Norwegian culture and society. Classes often cover cultural aspects that will prepare you to navigate Norway.
Group courses: At a language school, you can study Norwegian in a group. This means that you will work with other learners and you can support each other. This can be particularly motivating and often makes the learning process more interesting and enjoyable.
Flexibility: Many language schools offer flexible teaching options that can be adapted to your needs. You can choose between intensive courses, part-time courses, and online options, depending on what works best for you.
5 reasons why you should not learn Norwegian at a language school:
Limited Resources: If there are few resources available for learning Norwegian at the language school, such as limited materials, few teachers, or no language exchange programs, it may be challenging to learn the language effectively.
High Cost: Language schools can be expensive, and if you're on a tight budget, you may not be able to afford the tuition fees. Additionally, the cost of living in Norway can be high, which could make it difficult to support yourself while learning the language. There are some ways to learn Norwegian or free.
Inflexible Scheduling: If you have a busy schedule, it may be difficult to find a language school that offers classes at times that are convenient for you. Additionally, if you have to commute to the school, that could take up additional time and money.
Limited Immersion Opportunities: Learning a language is most effective when you can immerse yourself in the language and culture. If the language school doesn't offer opportunities for language immersion, such as field trips or exchange programs, you may not be able to develop your language skills as quickly.
Alternative Learning Options: With the availability of various online resources, mobile apps, and language exchange platforms, learning Norwegian on your own or with a tutor may be a more flexible, affordable, and effective option for you than attending a language school.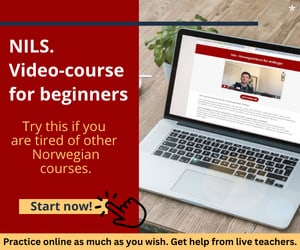 No Norwegian lessons offered in your city? Learn Norwegian with Skype lessons!