Listening to Norwegian radio will help you get a better feel for the sound of the words. These radio stations are the best.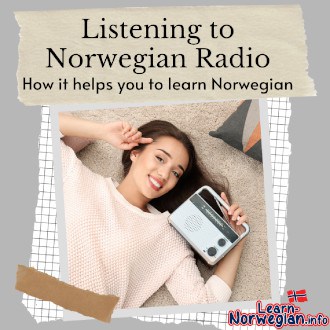 To get a better feel for the language and to memorize the sound of spoken words and phrases, you can listen to Norwegian radio. You can do this either on your computer while working or surfing the internet, or via internet radio in combination with a music system. And best of all, listening to Norwegian radio is free!
Listening to Norwegian Radio – Does it help to learn Norwegian?
Listening to Norwegian radio can definitely help you learn Norwegian. It gives you the opportunity to hear the language in a natural context and familiarize yourself with different accents, speaking speeds and styles. It also gives you insight into Norwegian culture, current events, and the issues that concern Norwegians.
However, listening to Norwegian radio should be considered as a supplement to other learning methods, such as grammar exercises, word training, speaking and writing. The ideal is a balanced learning program that covers all aspects of language learning.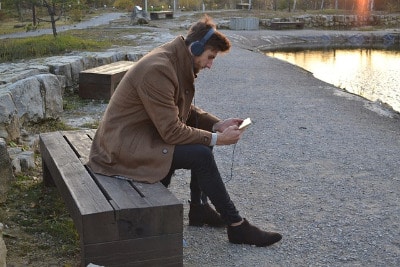 Norwegian radio stations overview
Some Norwegian radio stations cannot be received from abroad due to legal restrictions. However, the selection of radio stations that can be received freely is large. Here is a list with links to the best stations:
NRK Super
Norwegian radio for children. Simple texts, norwegian short stories and songs with clear pronunciation. NRK Super is perfect for the beginner, because simple and especially common Norwegian words are used. During the day, news for children is broadcast or children tell about their experiences. Norwegian children's songs and sometimes also current charts are played between the spoken contributions. On weekends there is the big fairy tale hour with well-known fairy tales such as Hans og Grethe til Lille Rødhette, Froskeprinsen, Den standhaftige tinnsoldaten, Askepott, Snødronningen og Fyrtøyet.
NRK  (Norsk Rikskringkasting)
Link to the Live-Stream
NRK is the major Norwegian television and radio channel (comparable to the public broadcasters in Germany). NRK Nettradio broadcasts several stations with partly different music styles and (what is totally interesting for the Norwegian learner) stations with newscasters from the different Norwegian districts (like Buskerud, Finnmark, Telemark, Vestfold, etc.). This gives you a small acoustic overview of the numerous Norwegian dialects. Furthermore, NRK also broadcasts channels on which Norwegian news is read around the clock. If you want to listen to Norwegian radio, you will definitely find a suitable station at NRK.

Radio1
Radio1 is a private Norwegian radio station. The songs are all absolutely top shelf as far as the international and Norwegian charts are concerned. Radio1 is aimed at younger listeners. It does have news in Norwegian, but only once an hour. On weekday mornings, a morning show is broadcast, comparable to the formats from Germany. Highly recommended for casual listening.