You want to study in Norway? Then these tips & advice are just right for you and save you from unnecessary trouble. ✓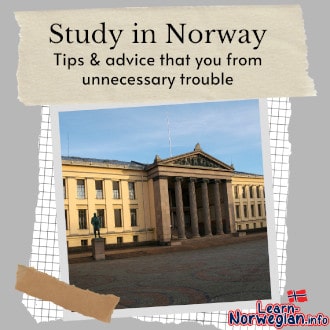 Studying abroad in a country that not everyone goes to, but isn't too exotic either? Norway is just the right place.
Here, comparatively a lot of money is spent on education, which also pays off for students:
no tuition fees
a good supervision ratio
a generally high standard of living, also among students
Study in Norway – The advantages of studying in Norway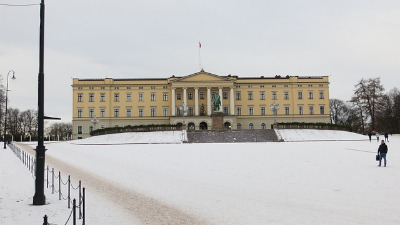 A break from the daily routine of studying: A semester abroad can be a welcome change from studying at your home university. You get to know new people, (a) different culture(s) and can discover new hobbies. Especially those who are drawn to nature can recharge their batteries in Norway, e.g. during a trip through the country at the end of the semester.
Broadening horizons: Studying or even just spending a semester at a university abroad brings new input. Students get to know other methods, organizational structures and focal points of their field of study, which they can use in their studies at home if necessary.
Good study conditions: International students benefit from the comparatively good study conditions; most degree programs are tuition-free for them as well.
Fluency in languages: Be it Norwegian or English – one of these languages you will definitely have a good command of after your study visit. A certain level of fluency is required in order to follow the lectures. Language tests before the beginning of your studies can be an incentive to study the required language intensively at home. At some universities, a special language test, the Bergen-Test, must be passed.
Studying in an international environment: If you take one of the numerous English-language courses or come with the Erasmus program, you will meet students from all over the world, especially at the larger universities.
Out of the world, but not too far away: Oslo is only about an hour and a half's flight from major European cities. The rest of Norway is also well equipped with airports. So you're not out of the world during a full study program in Norway.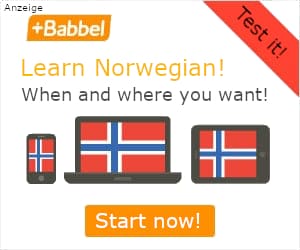 Studying in Norway is not right for those who…
shy away from the high organizational effort of a study abroad or semester abroad.
have to finance their studies themselves and have limited financial resources, because the cost of living is also high for students.
want to study Norwegian intensively and have close contact with Norwegians (only applies to Erasmus exchange semesters and English-language degree programs, as you will mostly meet international students here).
Here are some tips to consider if you want to study in Norway
Research the universities and programs: Norway has many excellent universities, and it is essential to research the universities and programs before making a decision. You can recommend that they check the Norwegian Agency for Quality Assurance in Education (NOKUT) website to see a list of accredited universities in Norway.
Learn the language: While most universities in Norway offer courses in English, learning Norwegian can be helpful in day-to-day life and integration into the local community. It is also a requirement for some programs. We recommend an online course to learn Norwegian.
Apply early: The application process for universities in Norway can be lengthy, so it is recommended to start the process as early as possible. The deadline for most programs is usually December 1 for the following academic year.
Look for scholarships: Norway offers many scholarships to international students. Recommend that they check with the university and the Norwegian government's scholarship programs to see if they are eligible.
Consider the cost of living: Norway is known for having a high cost of living, so it is essential to consider this when planning to study there. Recommend that they research the cost of accommodation, food, transportation, and other living expenses.
Explore the country: Norway has a lot to offer, from stunning landscapes to cultural experiences. Recommend that they take the time to explore the country and immerse themselves in the local culture. Maybe you can also visit these 10 most beautiful cities in Norway.
10 good reasons to study in Norway
Here are ten good reasons to study in Norway as an international student:
High-quality education: Norway is known for its high-quality education system, which consistently ranks among the best in the world.
Free education: Most universities in Norway offer free education, including to international students. This means that tuition fees are either very low or non-existent.
English-taught programs: Norway offers a wide range of English-taught programs at both undergraduate and graduate levels, making it an attractive option for international students.
Safe and inclusive society: Norway is known for its safe and inclusive society, with low levels of crime and high levels of gender equality.
Beautiful natural environment: Norway is home to some of the world's most beautiful natural landscapes, including fjords, mountains, and forests, providing ample opportunities for outdoor activities.
High standard of living: Norway consistently ranks among the countries with the highest standard of living in the world, with a strong welfare system and high levels of social welfare.
International student community: Norway has a vibrant and diverse international student community, with students from all over the world studying in its universities.
Opportunity to learn Norwegian: Studying in Norway provides an excellent opportunity to learn Norwegian, a language spoken by over 5 million people worldwide.
Career opportunities: Norway's strong economy and focus on innovation offer ample career opportunities for graduates, especially in fields such as technology and engineering.
Unique cultural experiences: Norway has a rich cultural heritage, including music, literature, and art, which international students can experience and learn from during their studies.